Fluvanna is home to three scenic rivers: the James, the Rivanna, and the Hardware, perfect for kayaking and fishing. There are also plenty of activities for those who prefer to stay on dry land, such as disc golf in Pleasant Grove Park and a renowned golf course in Lake Monticello. Nature lovers can also immerse themselves in the beauty of the great outdoors on the many hiking, biking, and horseback trails bursting with native flora and fauna.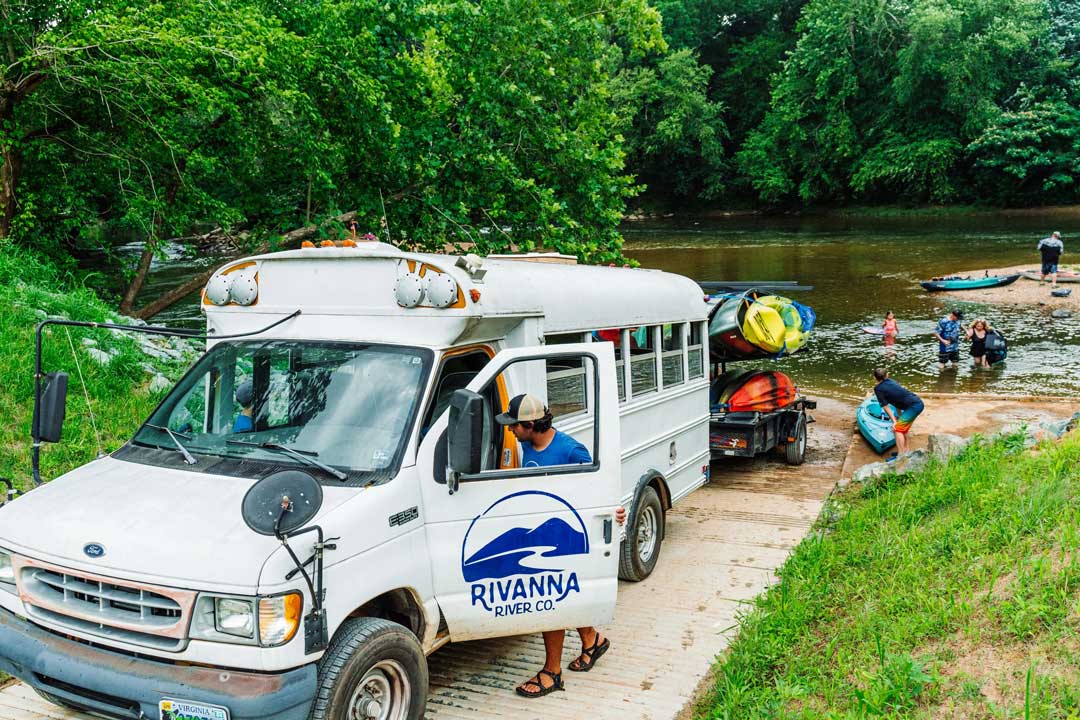 Rivanna River Company Tour
Explore the tranquil 6.5-mile paddle from Crofton to Palmyra on the Rivanna. Meet the Rivanna River Co. crew at E.W .Thomas Grocery Store near the Palmyra Boat Ramp and embark on a peaceful paddle through rural Virginia Piedmont countryside. Beautiful scenery, wildlife watching, and rich river history make this an enjoyable trip for everyone.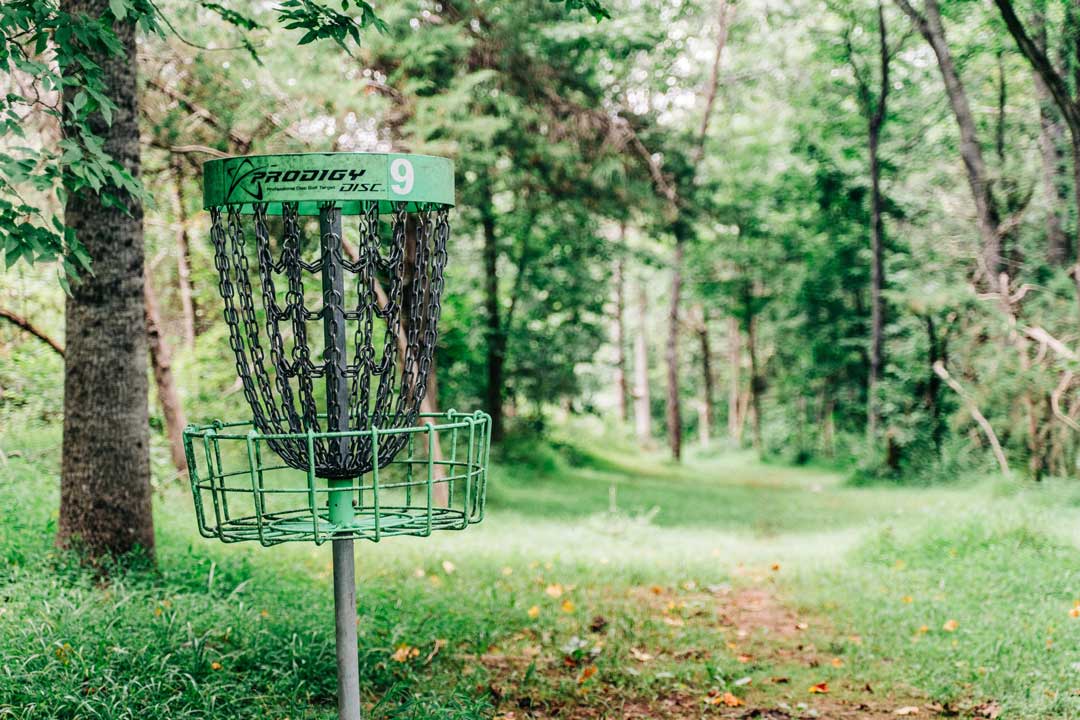 Pleasant Grove Park
There is something for everyone at this 900 acre park. Walk the Heritage Trail to the Rivanna River, take a jog along one of the meadows, enjoy the 21 miles of multi-use horse riding, mountain biking, and hiking trails, or just come out and enjoy the natural habitat or bird watching. Along with these amenities, the park also consists of softball, baseball and three multi-use fields, a dog park, four picnic shelters, a pollinator and a community garden.
Lake Monticello
Nestled within the serene landscape of Palmyra, Lake Monticello spans 3500 acres. Its centerpiece is a stunning 352-acre recreational lake alongside an 18-hole PGA Championship Golf Course. The causal golf course and its family-friendly restaurant are open to the public. Lake Monticello homeowners, Social Associate Members, and their guests can enjoy a pool, racquet sports courts, playgrounds, and five beaches for swimming and picnicking. Each beach includes picnic tables, grills, and restrooms. For homeowners, boat docks for temporary docking and launching kayaks and canoes are also available. 
Fluvanna Ruritan Lake
Fluvanna Ruritan Lake is bursting with local wildlife. Within the coves along the bank, visitors will find great blue herons, ospreys, and sunbathing eastern painted turtles. As you take your boat out for an excursion, keep your ears open for the sounds of woodpeckers, chickadees, and sapsuckers.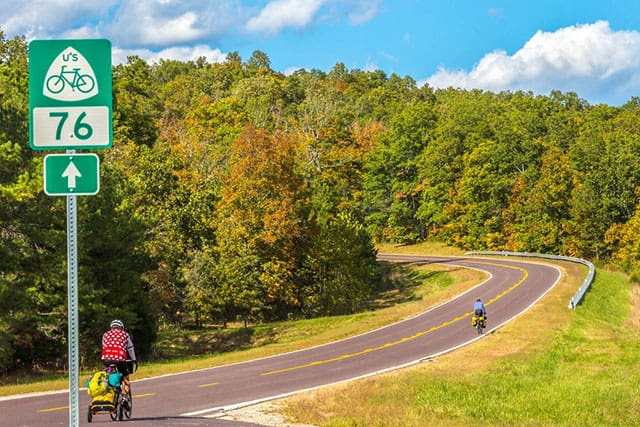 Bicycle Route 76
Bicycle Route 76 is a part of the TransAmerica trail, which runs from Missouri all the way to Yorktown. Twenty-two of the 533 miles of Bicycle Route 76 pass through Fluvanna. Make a pit stop during your journey at our fantastic wineries, sample local cuisine, or simply enjoy the natural beauty Fluvanna has to offer.
Scheier Natural Area
Spanning across 100 acres, the Scheier Natural Area is a haven of local wildlife. Along the three miles of trails and multiple manmade ponds, visitors can appreciate the sites of loafing wood ducks, eastern painted turtles, frogs, and whizzing dragonflies. The trees sing with an orchestra of blue jays, Carolina chickadees, tiny downy woodpeckers, and more.